Cumbrian attraction among first to develop augmented reality filter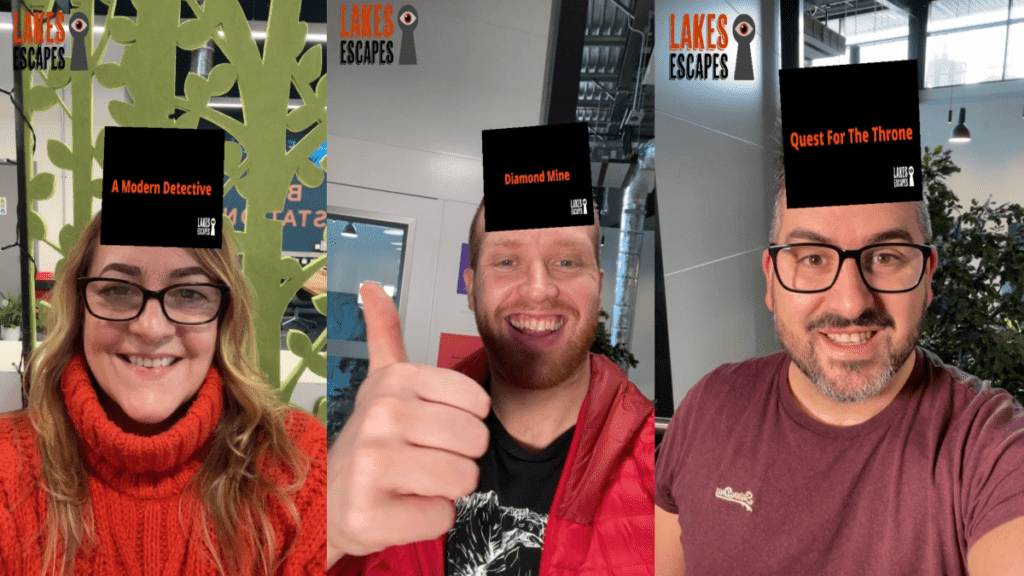 A Cumbrian attraction has become one of the first in the county to develop an engaging augmented reality filter to help settle squabbles among visitors.
Lakes Escapes, in Workington, has developed its own social media filter, which people can use to randomly select which of its five escape rooms they choose to enter.
Co-founder Carol Watson said visitors would often squabble about which challenge their team should take on.
"We thought let's create something which decides for them, which is totally random, but something a bit more fun and interactive," Carol said.
The business spent two months developing filters that randomly appear around selfies taken by visitors, each representing a different escape room. The filters can be used on either Instagram or Facebook and had to be approved by Meta, the company which owns both platforms.
People can either generate the filters at home or on their visit to Lakes Escapes.
Filters are becoming more common across a variety of social media platforms, with Meta claiming over 600 million people have used one of the AR effects associated with its products.
Lakes Escapes are among the first businesses in Cumbria to develop and publish their own augmented reality filter.
"We love being different here at Lakes Escapes, it's about keeping up with the times, and hopping on trends," said Carol.
"Filters are widely used elements of both Facebook and Instagram, and a lot of our customers are social media savvy and enjoy interacting with our content.
"This filter is great for all our customers but particularly the newbies who haven't been before. We look forward to seeing all the happy faces using our filter, it's just a bit of fun!"
Have you read?
This content was originally published here.